I am super excited to share with you today how to make a tasty German meatloaf. You don't need any fancy equipment, just a bit of muscle power to knead the meat mixture.
German Meatloaf/Deutscher Leberkaese is such a classic German dish that most people absolutely love. It is a hearty and rustic meal that you will find in most German regions.
Other German dishes, you may like to try: The Best German Potato Salad – So Delicious, Authentic German Potato Pancakes (Deutsche Kartoffelpuffer), or German Apple Cake With Streusel Topping
I found the recipe on YouTube on a German channel called 'kein Stress kochen' (ksk) and was amazed at how delicious the German meatloaf tasted.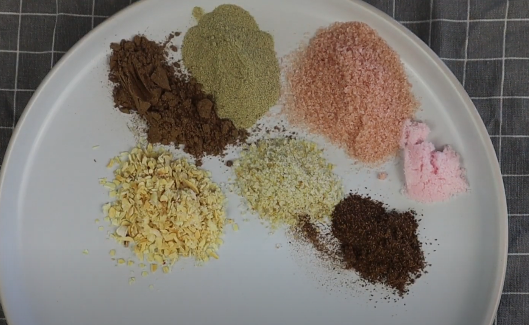 The spices play a very important role and, best of all, you can easily adjust them to your liking. Leave something out maybe or add spices you really like.
For the meat, you'll need an equal mix of ground beef and minced pork to give the meatloaf a great flavor.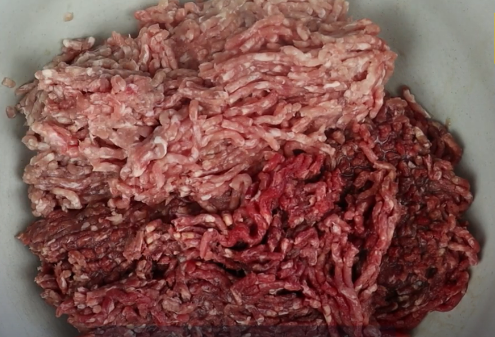 To mix everything together, I wear gloves because not only do I have to add icy cold water but also have to work the meat dough for around 10 minutes.
Btw, you'll find the exact instructions in the printable recipe card below.
If you have a stand mixer or a handheld kitchen mixer, you can also mix the dough using the dough hooks.
Related post: The Best Small Kitchen Appliances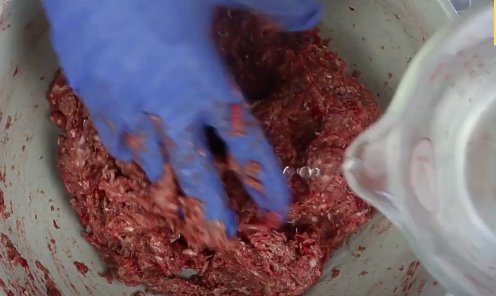 Lastly, grease a loaf pan with a little bit of oil so the meatloaf won't be sticking to it once it has been baked in the oven.
Here is an important tip: When you fill in the meat dough into the loaf pan, make sure to press the mixture down as tight as possible.
This is necessary to prevent any air bubbles during the baking process. Check out my YouTube video so you know exactly what I mean.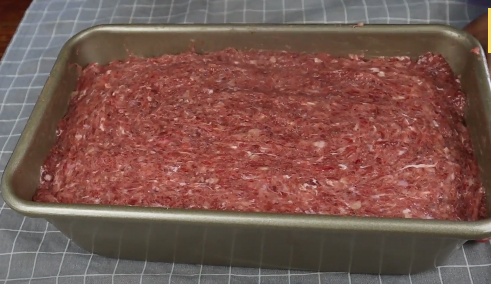 Before putting the meatloaf into the preheated oven, smoothen out the surface with a little bit of water. Just slightly wet your hands and go over the top part.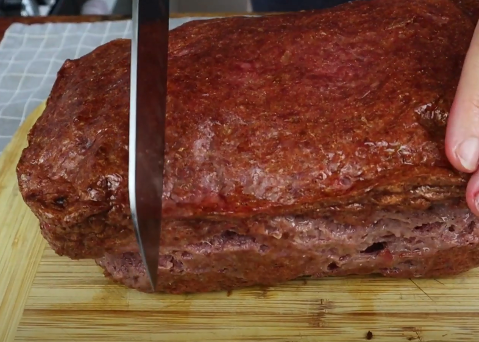 Wow, after one hour in the oven, my German meatloaf looks and smells absolutely amazing. As hard as it is, I recommend waiting a few minutes before cutting it so the meat juice can stay inside.
I love to serve the meatloaf either with German potato salad on the side or with pan-fried potatoes plus a fried egg as well.
You can choose how thick or thin you'd like to cut the slices. Everyone is different but as a main meal, I prefer thicker slices.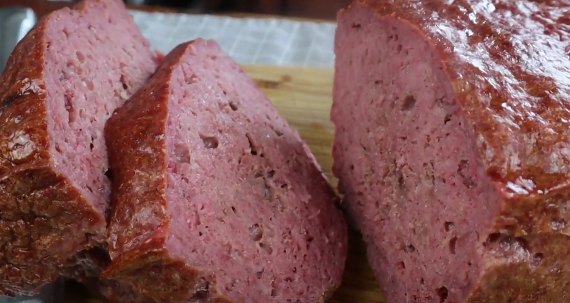 So I do hope you will give this recipe a try. If you have any questions or comments, I would love to hear from you.
Now let's get cooking…
How To Make Tasty German Meatloaf – Deutscher Leberkaese
How To Make A Tasty German Meatloaf – Deutscher Leberkaese
A classic German dish that tastes so good. Best of all, it is so easy to make and you don't need any equipment. We love it with German potato salad or panfried potatoes with a fried egg on the side.
Ingredients
The Spices
1

tbsp

onion flakes

1

tbsp

garlic granules

1

tbsp

white pepper

1/2

tsp

nutmeg

1/2

tsp

allspices

1/2

tsp

curing salt

1

tbsp

pink Himalayan salt or sea salt
Other Ingredients
1

pound

minced pork

1

pound

minced beef

2

tbsp

cornflour

1

tsp

baking powder

250

ml

icy cold water

1 hour before making the meatloaf, place the container with water into your freezer

2

drops

red food coloring (optional)

1

tsp

oil to grease the loaf pan
Instructions
Place the meat into a large mixing bowl

1 pound minced pork,

1 pound minced beef

Measure the spices and put them onto the meat

1 tbsp onion flakes,

1 tbsp garlic granules,

1 tbsp white pepper,

1/2 tsp nutmeg,

1/2 tsp allspices,

1/2 tsp curing salt,

1 tbsp pink Himalayan salt or sea salt

Add the cornflour and baking powder as well

2 tbsp cornflour,

1 tsp baking powder

Now start mixing the ingredients together with your hands or a mixer with dough hooks; add the food color if you want but it is optional

2 drops red food coloring (optional)

Gradually add the water and mix well, you are basically kneading the meat mixture

It will take around 10 minutes of kneading to achieve the right consistency; the meat mixture should look kind of smooth

Now preheat the oven to 150 Degrees Celcius/302F

Grease the loaf pan with oil and fill in the meat mixture

1 tsp oil to grease the loaf pan

Make sure to pack the meat dough as tightly to prevent any air holes

Smooth the surface with a little bit of water

Bake for one hour in the preheated oven

To achieve a nice crust I like to put the top grill on for around 5 to 10 minutes

Enjoy hot or cold with fried potatoes, German potato salad, or cold on a slice of bread
Video
bestwafflemakersandmore.com is a participant in the Amazon Services LLC Associates Program, an affiliate advertising program designed to provide a means for sites to earn advertising fees by advertising and linking to Amazon properties including, but not limited to, Amazon.com. Amazon offers a small commission on products sold through their affiliate links.