In my recipe post today, I am going to show you how to make crusty German bread rolls without kneading. There are super simple to make and everyone will love the crusty outside and chewy inside.
If you want to enjoy an authentic German breakfast then these homemade tasty German bread rolls are a must. In fact, Sonntagsbroetchen (German rolls) are the star of every German breakfast.
Related posts: Authentic German Potato Pancakes (Deutsche Kartoffelpuffer) and How To Make Tasty German Meatloaf – Deutscher Leberkaese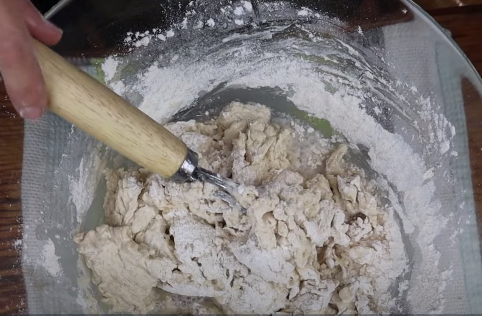 If you like these German bread rolls for your Sunday breakfast, mix your wet and dry ingredients together on Saturday evening, cover the dough, and leave it overnight on your kitchen bench.
Best of all there is absolutely no kneading required.
Watch our video here to see how we make these tasty German bread rolls.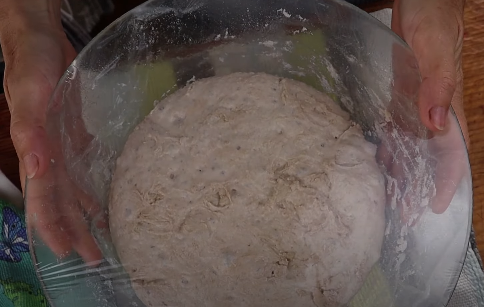 When you're ready in the morning, remove the cover from the bowl and tip the risen dough onto a floured workbench.
Cut the dough into 8 to 9 pieces, and shape them into round or oval bread rolls.
Cover them with a clean towel and let them rest for around 30 minutes. Now is a good time to preheat the oven,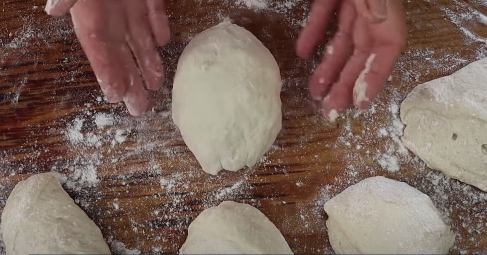 By the way, the shape of the rolls doesn't have to be perfect. So don't stress too much about it if they look a bit uneven.
Once the rolls have rested, cut the surface slightly with a sharp knife or a lame.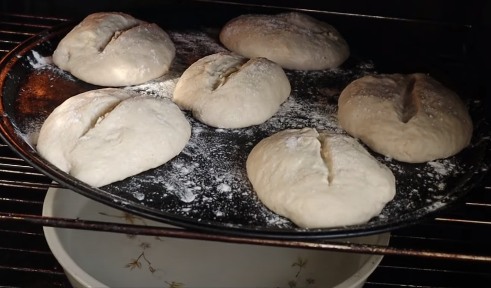 While the bread rolls are baking, make sure to put an ovenproof dish filled with water into the oven as well.
The steam will help the rolls to puff up nicely.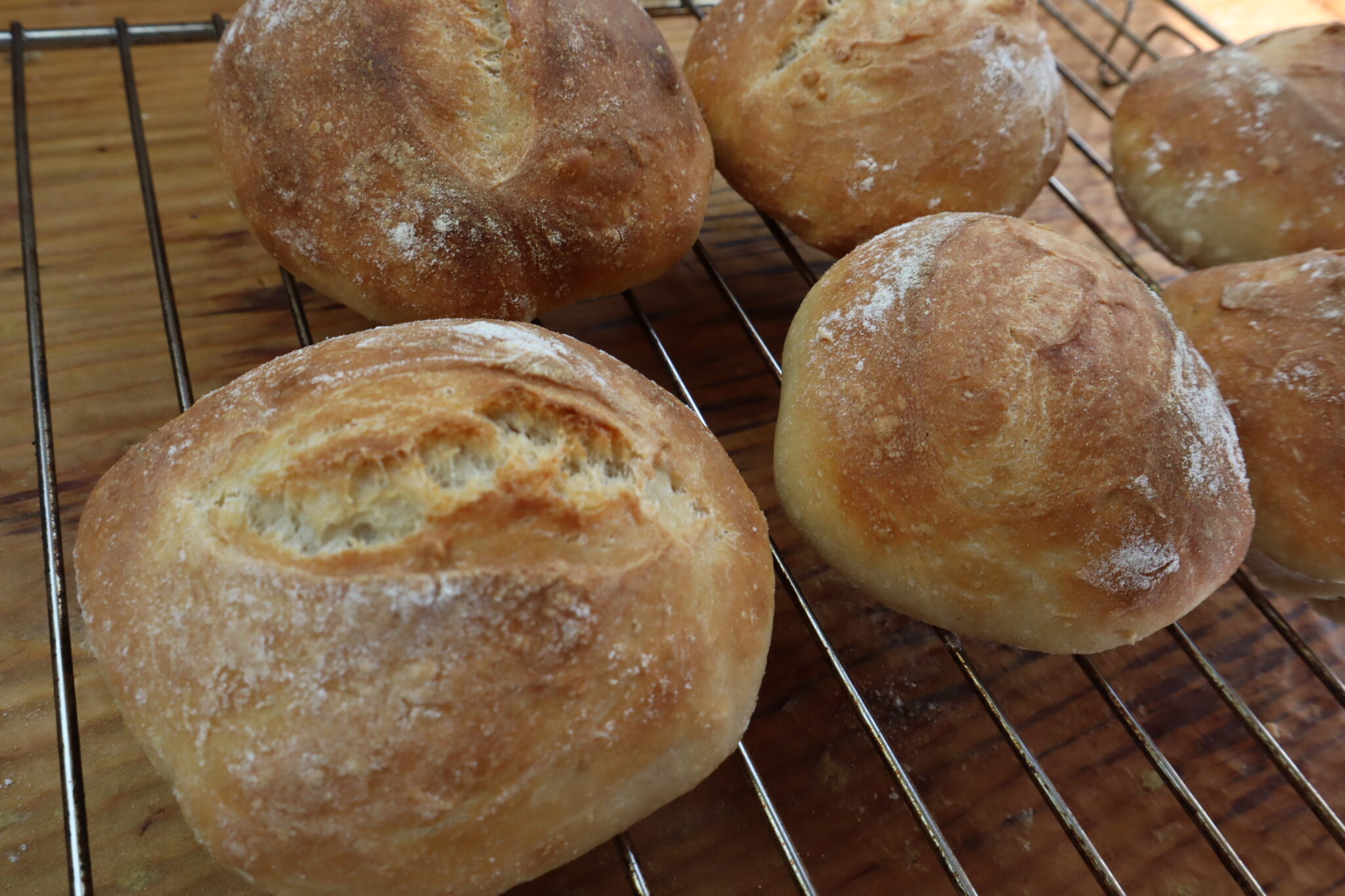 After around 20 minutes you will have the most amazing crusty German bread rolls to enjoy.
All there is left to do now is to let them cool down for a bit before presenting them at your breakfast table.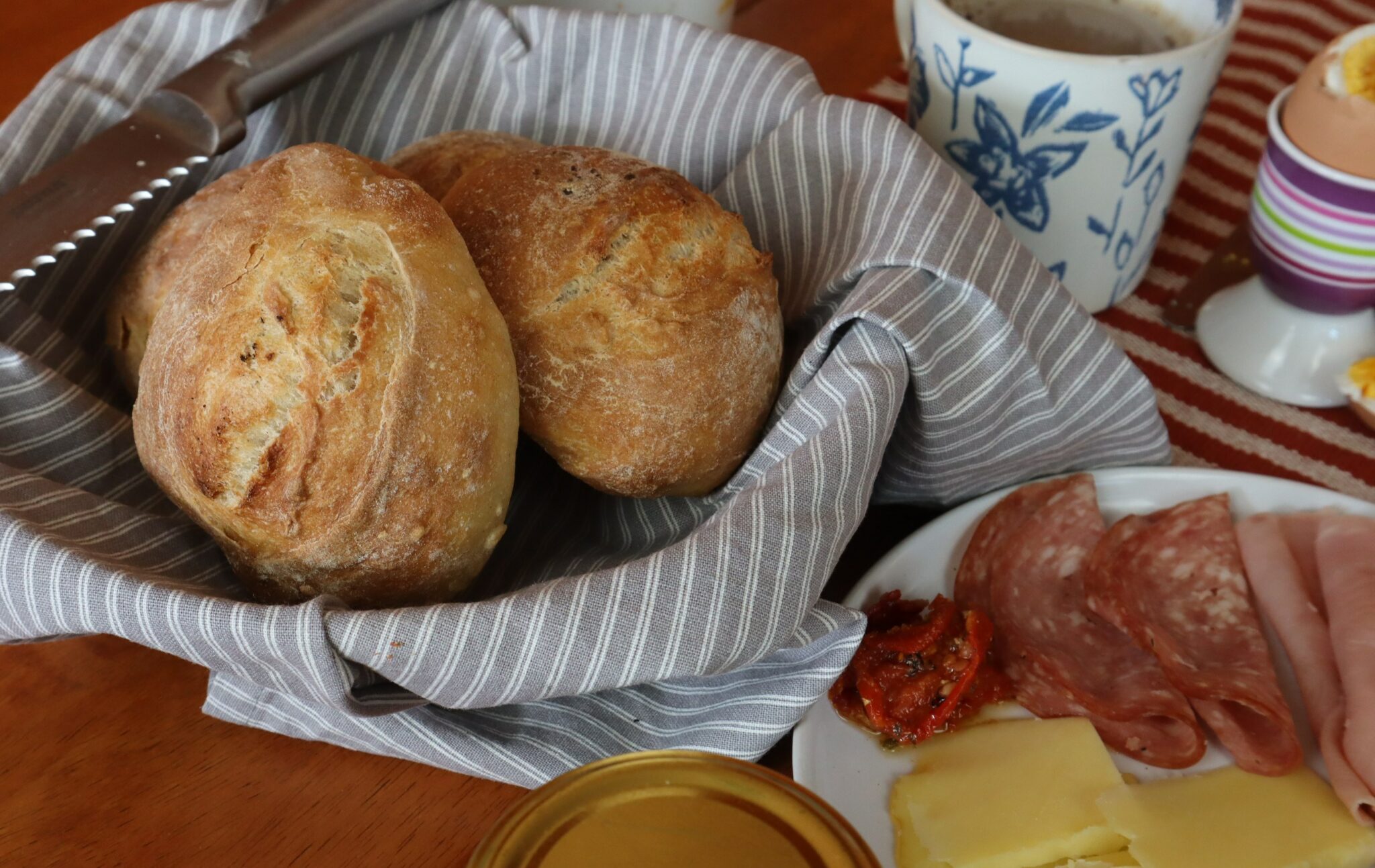 A typical traditional German breakfast offers a variety of sweet and savory choices, a boiled egg or scrambled eggs, as well as a nice cup of coffee.
What a great day to start the morning, wouldn't you agree?
Crusty German Bread Rolls Without Kneading
Crusty German Bread Rolls – Knusprige Sonntagsbroetchen
These crusty German bread rolls are incredibly easy to make. Mix the dough together in the evening and simply bake them in the morning. There is no kneading required. Enjoy an authentic German breakfast with our delicious bread rolls. Alternatively, you can also serve them as dinner rolls. The choice is yours.
Ingredients
Wet Ingredients
1 1/2

cups

lukewarm water

1/4

cup

vegetable oil
Dry Ingredients
2

cups

Spelt flour

Note: if you don't have spelt flour, simply use bread flour

2

cups

bread flour

1/2

tsp

dry yeast

1

tsp

sugar

2

tsp

pink Himalayan salt (or sea salt)
Extras
2 to 3

tbsp

flour for dusting

1

cup

water

for the ovenproof dish
Instructions
In the evening
First off, mix the wet ingredients in a measuring cup.

1 1/2 cups lukewarm water,

1/4 cup vegetable oil

Put the dry ingredients into the bowl and mix well.

2 cups Spelt flour,

2 cups bread flour,

1/2 tsp dry yeast,

1 tsp sugar,

2 tsp pink Himalayan salt (or sea salt)

Slowly add the wet ingredients until the liquid has been absorbed by the flour. If the dough is too dry, e.g. there is still some flour, add a bit more water.

Use a fork or your hands to mix everything together.

Once everything is well combined, cover the bowl with cling wrap and a clean towel and leave it overnight on your kitchen bench.
In the morning
Remove the cling wrap from the bowl.

Dust your workbench with a little bit of flour and tip the dough onto it.

2 to 3 tbsp flour for dusting

By the way, if the dough is too sticky dust it with a bit of flour as well.

Cut the dough into two halves and roll each half into a roll. Cut each roll into equal smallish pieces. You should get around 8 to 9 pieces.

Form each dough piece into a round or oval shape.

Place it onto your lightly floured baking sheet or pizza tray, cover it with a clean towel, and let it rest for 30 minutes.

Meanwhile, preheat the oven to 230 Degrees Celcius/445 Degrees Fahrenheit.

Place an ovenproof dish filled with water into the oven.

After 30 minutes uncover the rested dough and cut each piece with a sharp knife or lame.

Bake in the hot oven for around 15 to 20 minutes.

Let the bread rolls cool down on a cooling rack for 15 minutes.

Enjoy with your favorite toppings!!!
Video
bestwafflemakersandmore.com is a participant in the Amazon Services LLC Associates Program, an affiliate advertising program designed to provide a means for sites to earn advertising fees by advertising and linking to Amazon properties including, but not limited to, Amazon.com. Amazon offers a small commission on products sold through their affiliate links.